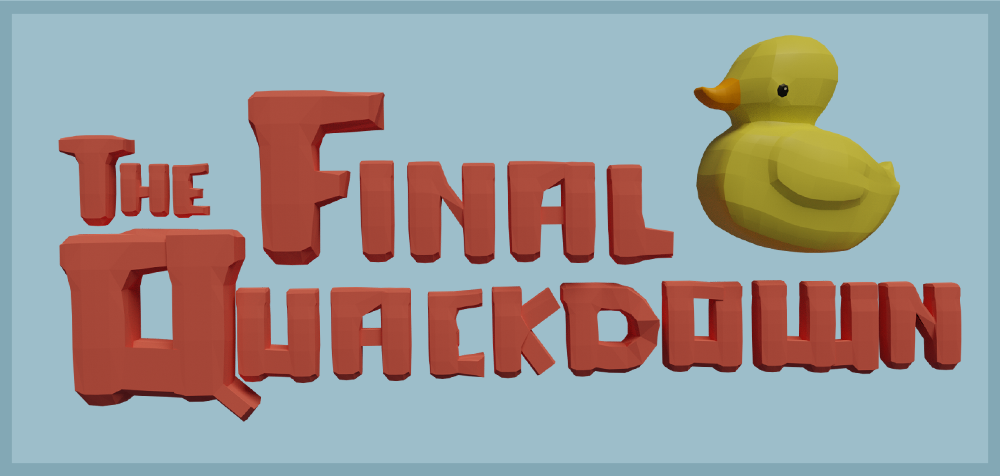 The Final Quackdown
About the Game:
"The Final Quackdown" is a competitive game inspired by the all-time classic "Snake". Two players face each other using custom-built LEGO controllers, one responsible for guiding the mother duck and her ducklings and another controlling the crocodiles, whose objective is to eat the ducks.
Controls:
Player 1 is responsible for guiding the mother duck using a LEGO steering wheel, when starting the game make sure the steering wheel is facing forward (i.e. away from you), then, when playing the game, simply point the steering wheel in the desired direction.
Player 2 is responsible for controlling the crocodiles. Crocodiles spawn throughout the map and remain dormant until they are made to strike. To control the crocodiles point the LEGO light sensor at the landmark you wish them to go to, then press the button on the LEGO hub.
About the Team:
André Antunes
Diogo Silva
João Lopes
Liza Yurkevich
Nuno Ramos
We are part of a college game dev group from Portugal - GameDev Técnico. You can find us at itch.io, facebook and twitter!
This project was sponsored by GameDev Técnico partners, with special thanks to Instituto Superior Técnico and Santander Universidades!